On March 12th, the 95th Academy Awards ceremony took place in Los Angeles, which this year included A House Made of Splinters, a film by Danish director Simon Lereng Wilmont, produced in cooperation with Ukraine (other partner countries included Denmark, Sweden, and Finland, with the Ukrainian co-producer being Moon Man). The documentary, filmed in 2019, tells the story of the pupils of the Lysychansk Center for Social and Psychological Rehabilitation of Children. More broadly, it is about children during war and the long-term consequences that few people think about until the war continues. Wilmont began exploring this topic much earlier, in 2017, when his documentary The Distant Barking of Dogs was released. It is about nine-year-old Oleg, who lives with his grandmother in Donbas near the front line. The film made the shortlist for an Oscar nomination but did not receive one. This time around, A House Made of Splinters was nominated for Best Documentary, but the award went to Navalny, which once again reminds us how much work we have ahead of us in the fields of information, culture, and meaning. Last week, A House Made of Splinters was released in Ukrainian cinemas. We talked to Simon Lereng Wilmont about the making of the film, his love for Ukraine, and the significance of an Oscar nomination.
– For the Ukrainian team behind the film A House Made of Splinters, the Oscar nomination is an opportunity to draw even more attention to the war in Ukraine. What does this nomination mean for you?
– For me, it's the same thing. This Oscar nomination allowed us to once again draw attention to Ukraine, especially to the children who are suffering in this horrible war and have been suffering for many years now. The war didn't start in 2022, it started much earlier, so the nomination is very helpful, especially here in the United States, to bring attention to our subject. This is undoubtedly the most important thing.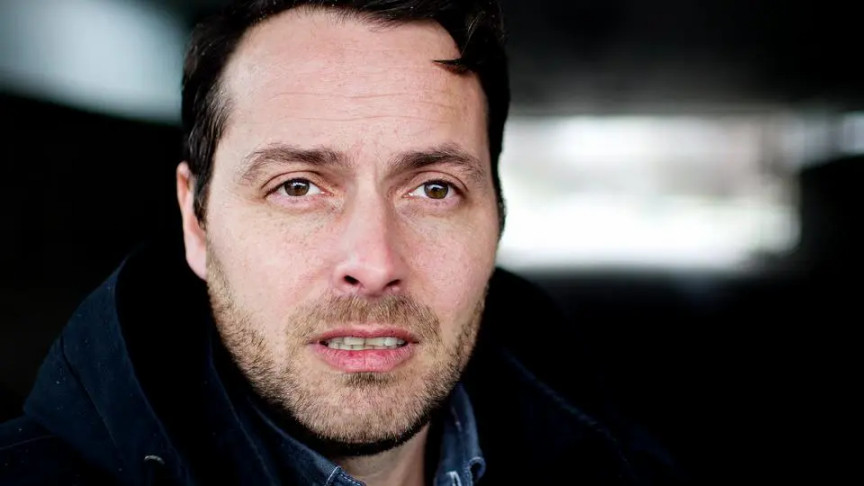 – You used to work according to an unwritten rule of "one country – one film", but in Ukraine, you have already made two movies. Why?
– You could say that my heart belongs to Ukraine, especially its eastern part. Here I met many amazing people, and felt hospitality – they treated me very warmly. I love the humor and toughness of the people there. So, I think, I just love making movies here.
– Is there a fundamental difference between filming in Ukraine and other countries where you have worked?
– I believe that mostly the difference lies in language. But it also concerns mentality and the correct understanding of social codes. There is a huge difference between how to behave in Japan and how you behave in Ukraine. And that's what makes creating documentary films so interesting. In fact, shooting documentary films is trying to understand the world and tell people who haven't been to a particular country about it.
– A House Made of Splinters became a logical continuation of the theme explored in your first Ukrainian film Distant Barking of Dogs. How did you find the characters for that film if you had not been to Ukraine before? And why did you decide to make this film, to tell the story of these people?
– I made two short films about kids and for kids (in Japan and Denmark. – MBR). And it occurred to me that both of these films were about children who have very safe lives. I realized that in Ukraine there was a war going on and probably many children were living completely different lives: their everyday lives are filled with uncertainty and possibly even physical danger. I was curious to find out where a child with such a life goes to find a sense of comfort, stability, and safety. I wanted to understand this, so I went to Ukraine. I was helped by the amazing assistant director Azad Safarov (who previously worked with Vilmon on the Kids on the Silk Road project in Ukraine. – MBR). The two of us went to the southern front at that time.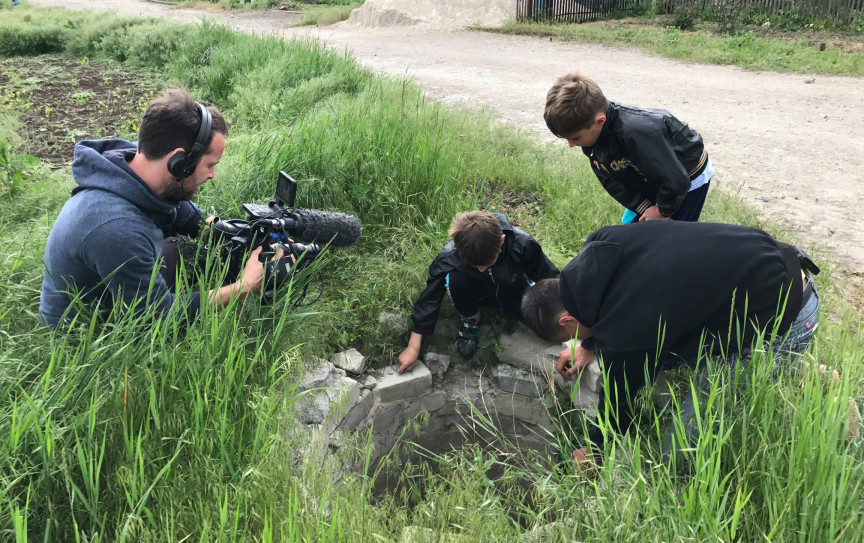 facebook.com/azad.safarov
Filming of the movie Distant Barking of Dogs took place in the village of Hnutove near Mariupol
We visited many schools to meet with children who had suffered from shelling. We talked to a large number of children, and I tried to see if they could describe their feelings. Each time, I asked the question, "Can you explain to me how it feels like when you are afraid or uncertain?" – and actually, not many children could do it. One day, I saw Oleg (the main character of the film Distant Barking of Dogs. – MBR). He was a little younger than the age I was looking for, but when he heard the same question, Oleg paused for just a second. Then he looked me straight in the eye and said, "When they start shooting mortars on the outskirts of the city, it's like an invisible hand goes into my chest and grabs my heart. With each explosion, this hand squeezes my heart harder until it becomes small and cold." That's when I knew that I had found the main character of my movie. I was impressed that a nine-year-old child could tell such a thing.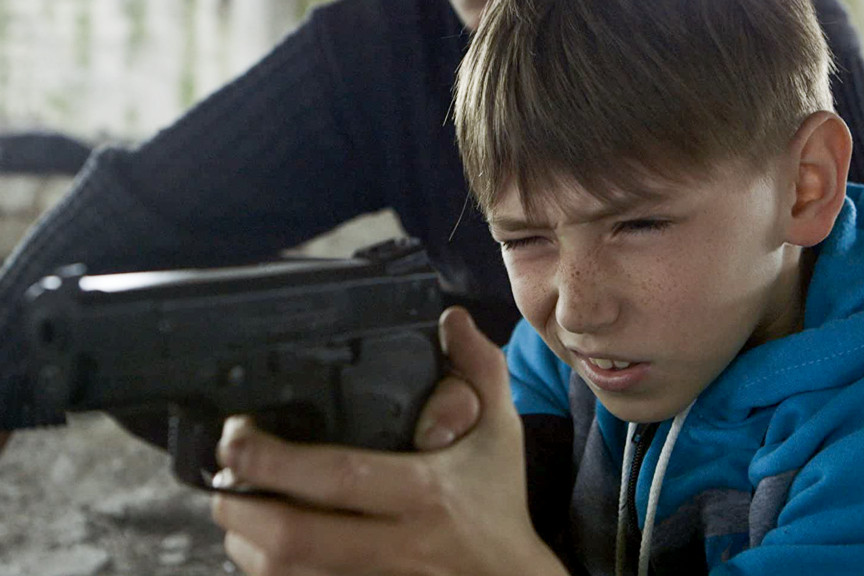 A scene from the movie Distant Barking of Dogs
– You came to Ukraine for the first time when the war was already happening here. Weren't you scared?
– I didn't think too much about fear because I felt that this was a very important story. Besides, I quickly realized that life goes on in a lot of places. At that time, the conflict was simmering down, and there were no constant shootings. At first, I even thought, "What am I doing here? This is not a combat zone." But then I realized that this is what war looks like for ordinary people – they live their everyday lives. Then suddenly, without any warning, the soap bubble of life can burst into a thousand pieces. And when the war supposedly retreats a bit, you are left to pick up the pieces of your life to put them back together. This is what it means for children like Oleg to grow up close to the front line.
– In search of heroes for the movie A House Made of Splinter, you have visited many orphanages. Why did you stop at the one that was eventually featured in the film? How did you feel that this was the right place?
– It struck me that most of the places I visited were very institutionalized, where they took very good care of the physical needs of children but didn't pay much attention to their emotional needs. Not in all, but in many of these places, I didn't feel the warmth. And that's what was radically different when we opened the door into Margarita's place (a teacher at the Lysychansk Center for Social and Psychological Rehabilitation of Children, one of the heroines of the film A House Made of Splinter. – MBR). It was something different from the very beginning. Little children were running around in some chaos, but they were having fun. Other children were drawing on the wall. A beautiful elderly woman was teaching girls music. And I saw Margarita hugging two younger children while talking to some parents on the phone. This place seemed like a home, almost. You could feel that warmth and human closeness there. I was very surprised and kept wondering why this place was so different. Was it just because I was there, or is it like this every day? And if so, what makes this place so different? That's how the idea of making the movie about it came about.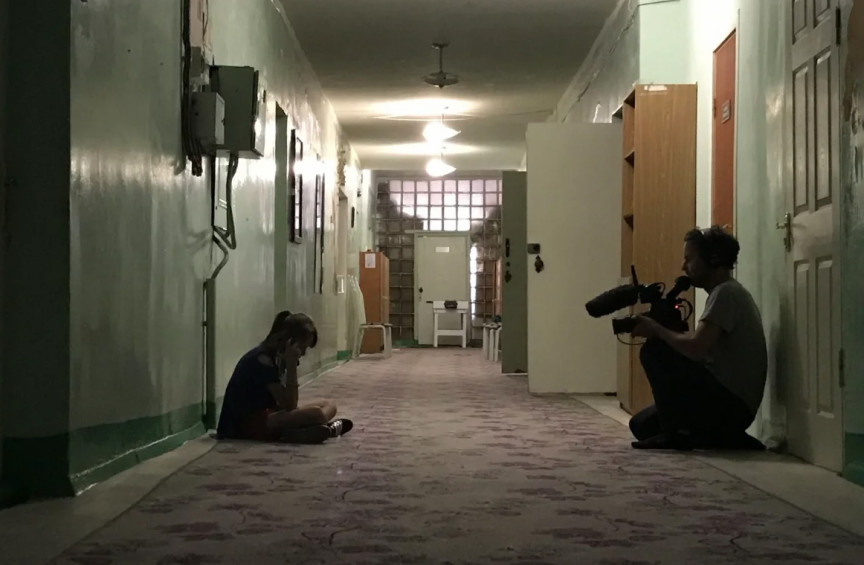 The shooting of the film A House Made of Splinter
– How difficult was it to get permission to shoot in a public institution? Did you encounter bureaucratic obstacles?
– Of course, we had to cooperate (and I am really pleased with it) with guardians and social services, even to obtain permission from the civil administration. But they saw my previous films, so they were very open to cooperation. As for me, our cooperation was very close. I constantly asked for their advice, they taught me what I did not know. I was open to discussing everything I filmed. So everyone understood what was going on, and everyone had a say. And that's why I think we were able to shoot the film as it is.
– It feels like the characters trust you, allowing you to shoot from a very close distance. How do you achieve this? Tell us more about your method of working with children.
– I shoot everything myself, and I work on the sound myself, so our team is very small – only me and Azad Safarov. And we spent a huge amount of time communicating with both adults and kids at the center. I am really interested in getting to know them, finding out who they are, and sharing my life with them. It is also important to let them know who we are, why we are here, and what we are hoping to do here. Children should understand that if they don't want something to be filmed, it won't be. They can just get up and leave. This creates mutual trust. Therefore, in emotional moments, children are calmer about my presence because they know who I am and know they can say "no" when they want to.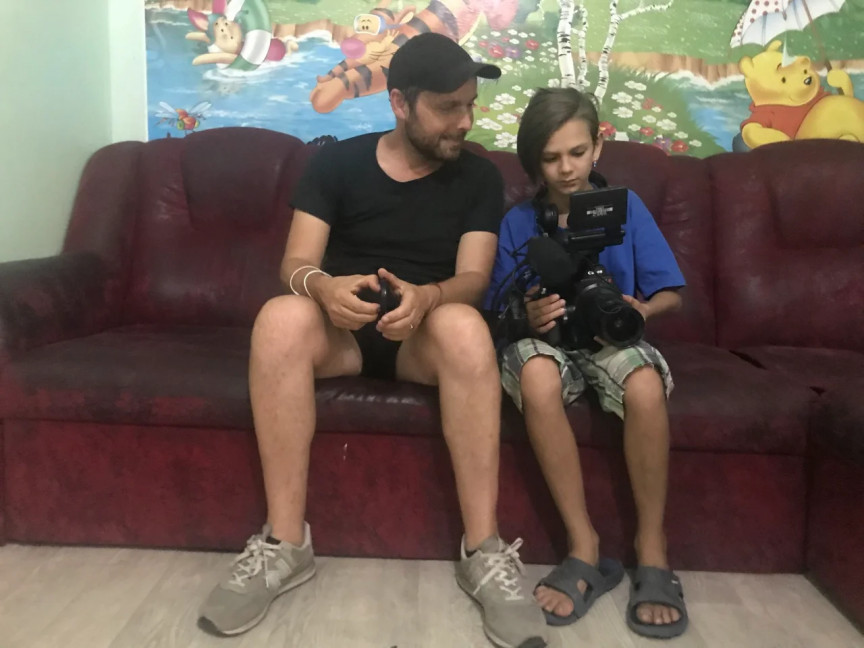 – How did you come to the understanding that working with children in this way was necessary?
– It came with experience over time. I learned a lot during the filming of Distant Barking of Dogs. For example, when children are doing something that they are into, they forget about the world around them, and their behavior becomes more natural. They don't look at the camera all the time. Additionally, I am a father myself: I have two children about the same age as the film's protagonists. I enjoy spending time with my own kids, and I also enjoyed spending time with these children. I am genuinely interested in their lives. These kids needed to be seen. Of course, there are many technical ways to film in this way, but I think the most important thing is, to be honest, and only do it if you like it.
– Did you notice any mental difference between you and the children while working?
– Oh, I definitely felt that in the curiosity of the children: to them, I was a person from another planet (smiling). They were so curious in hearing about my life, stories from my childhood, or how my own children live. There are many differences, but there is also a lot in common. I think some things were interesting to us precisely because they are universal human things – shared by everyone, despite living seemingly in different worlds.
– Most of your films are about children with difficult fates. Why is it so important for you to tell these stories?
– During the filming of Distant Barking of Dogs, I began to understand that when there is a war going on in your backyard, it creates a lot of invisible, more long-term, but no less destructive consequences for small communities. This can lead to new social issues or exacerbate existing ones. And in the end, it's almost the kids that suffer the most, and the kids are the hope. They will shape Ukraine in the coming years. That's why I wanted to talk about the consequences: so the world could find out and, hopefully, help do something about it. But I also wanted to say, "Look at these kids. Look how amazingly they adapt and survive. And reaching out for close human relationships. And still have great potential if only someone believes in them, if only someone helps them a little, despite the tragic circumstances they can still be the hope." This seemed very important to me.
– In 2019, while filming A House Made of Splinters, you came under fire in the Luhansk region but continued filming nonetheless. Weren't you concerned for your life?
– Honestly, no. I believe that, on the contrary, it gave me more determination to return and finish the story. I can't say why. But it became even more important for me to prove to myself that it wouldn't stop me.
– How long did the filming of the movie take and how long was the post-production?
– The filming of the movie A House Made of Splinters took about a year and a half and looked like this: I would come to Ukraine for about 7-14 days every second month. In total, there were around twelve trips of filming. After that, there was a long period of editing, which took about six to seven months. Then, another two months were spent on post-production, working on sound, titles, graphics, and the rest. Therefore, overall, it took three years from the idea to the finished film.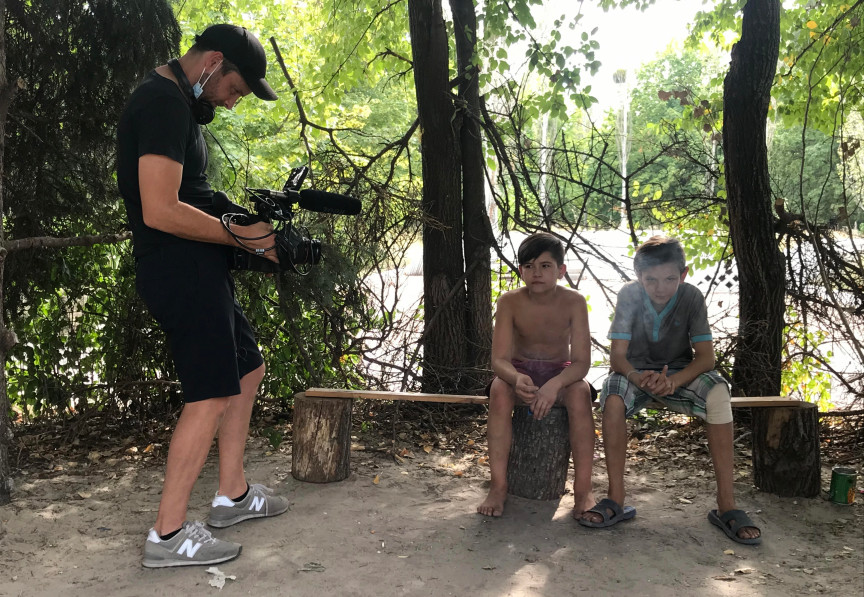 – Unlike your first Ukrainian film, your second film was created in official co-production with the state. How did this status affect the work on the second film?
– Actually, when we were making Distant Barking of Dogs, we didn't know anyone from the Ukrainian film industry. But during the production, we started to get to know some very talented Ukrainian filmmakers and producers. So, understanding that we could make another film in Ukraine, we thought, why not make our lives a little easier by collaborating with these talented people? Besides, it's their country – they could help us understand if we were on the right track. That's why it was very important to involve more Ukrainians in the production itself.
– Many producers worked on A House Made of Splinters: Darya Bassel, Victoria Khomenko, Monika Hellström, Tobias Janson, and Sami Jahnukainen. Wasn't it difficult for you to keep your film personal under these conditions?
– Actually, no, because all the producers involved in this project had an amazing respect for the story I wanted to tell. So working with them was more creatively helpful than difficult. I think we had the perfect team.
– Azad Safarov was constantly working with you on the set – tell us more about this collaboration. How did you divide the responsibilities?
– I was open to any ideas, and Azad Safarov had very creative suggestions. What I value the most in our collaboration is that we constantly talked about the film. And his help has been absolutely invaluable. I mostly took care of the practical side of shooting, and Azad was there to help with the language or something I didn't understand. But creative thinking was expressed in the discussions we had. And I am very pleased that he shared his thoughts and comments.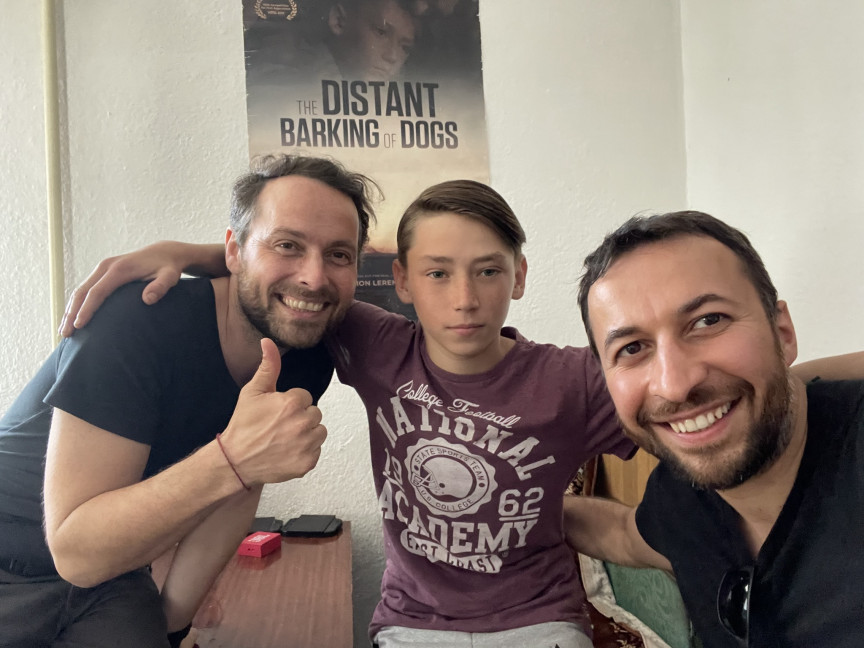 – Were there any moments of disagreement in these discussions?
– No. Rather, it was like we were leaning on each other. For example: "I would like to do this... Do you remember about this?... It would be great to shoot this as well". So it's more like we're building the film on each other's ideas rather than bumping heads.
– Was Safarov involved in post-production?
– No, only in the shooting. I've done a few other projects where there were two or more directors, and it never ended well. With too many chefs in the kitchen, it never ends well.
– When you started working on A House Made of Splinters, did you want the film to bring about changes within the system? What kind of changes?
– Obviously, reaching the political system is a bit more difficult due to the war. But I know that Azad and Olena (Rozvadovska – human rights defender, head of The Voices of Children charitable foundation, which helps children in Donbas. Consulted with the filmmakers during filming. – MBR) continue to work and try to convey what we were trying to say. For example, I understand that there needs to be a discussion about state treatment for alcoholism. When we were making the film, there was no such help – a person had to quit drinking on their own. But I think that some parents who are deprived of guardianship rights could be helped to stop abusing alcohol.
I know that before the war in 2014, the government tried to close down large orphanages to distribute children to smaller families, where they would live in more home-like environments. But enough families were stepping up. So I hope that the film encourages more families to consider opening their homes to one or more of these children because they are amazing.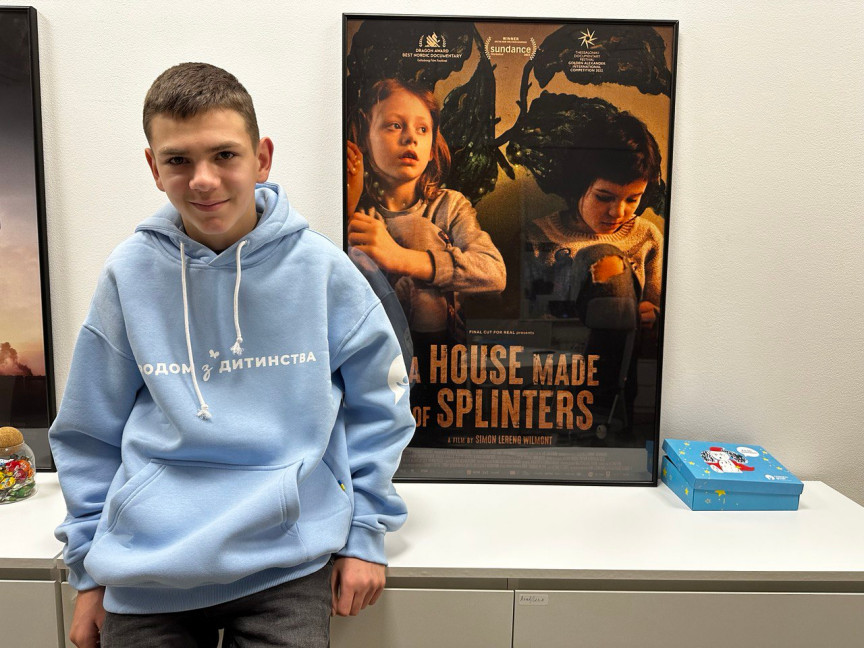 One of the heroes of A House Made of Splinters – Mykola – found a new family thanks to the film
– How do viewers abroad perceive this film? And has the reaction changed with the start of the full-scale war in Ukraine?
– Before the full-scale invasion, there were many reactions from people who had a similar childhood. After all, alcoholism is a problem not only in Ukraine. It's all over: in Denmark, in the United States. After February 24, 2022, the discussion became much broader. I receive a lot of warm and touching messages from people all over the world – those who want to support Ukraine, and who want to support children. People understand that the problem of the war, which has been going on for so long, is now not only in the East but all over Ukraine. I think this film has given many people an understanding of how much Ukraine needs help.
– Tell us about plans for a third Ukrainian film. In one of your interviews, you mentioned that you are not sure about its shooting. Why?
– During my years spent in Ukraine, I have met many amazing people and worked with many talented filmmakers. I would love to make another film in Ukraine, but it cannot be a film about war. Because I am not currently in Ukraine, and I know that many people here are suffering and experiencing this war on themselves, their families, and their lives. Therefore, I believe that the war is a story for Ukrainian filmmakers to tell, which they have to share. This is not my story, because I am not living it.
I would love to make a third film about Ukraine, but I need to find the right subject.
– You spent a lot of time in the East of our country. Have you been to other regions, have you seen other parts of Ukraine?
– I've been to Dnipro and spent some time in Kharkiv. Also a little bit in Chernihiv and Kyiv, but I haven't had a chance to visit the western regions of Ukraine.
– Is there a chance that in your next film, you will show another part of Ukraine?
– I go where the stories lead me – the region doesn't matter. I believe that every part of the world is beautiful, and I try to portray them in my films as equally beautiful. And I feel that this really works, at least for the international community. For example, I often hear how beautiful Ukraine is through the lens of my film. So I go where the stories and the people are. And it can easily be in the Carpathian Mountains or Lysychansk.
– Are there any topics in Ukraine that could be of interest to you today?
– Not yet. Currently, we are just trying to survive the Oscars and attract as much attention as possible to the film and what it's about. The most important thing is to make people here in the United States truly understand and continue to help Ukraine. That's what we're focused on at the moment. But when I have a little rest, I'm sure I'll start talking to people little by little... Let's see. It has to be a really proper story.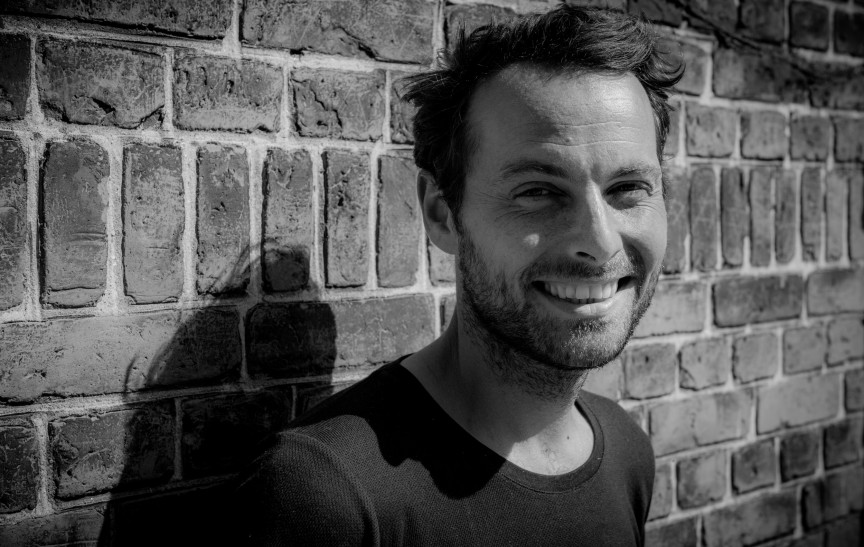 – This year you are competing for an Oscar with the documentary film Navalny. At the same time, the Ukrainian film industry is trying to boycott Russian films at international festivals. Do you think it will be possible to make the world give up Russian cinema?
– That's a serious question. I can understand why you would want to boycott. But there are too many people in the world who probably won't want to completely boycott Russian films. So I'm not sure if it's possible.
– In one of Azad Safarov's interviews, he mentioned that you started learning Ukrainian. How's your progress?
– Not very good at the moment (smiling). Sometimes I understand what's being said, but I speak terribly. But I'm trying!